Management Board
Andrej Kopilaš, president of the Management Board
Oliver Klesinger, Member of the Management Board
Supervisory Board
Domagoj Petrinović, president of the Supervisory Board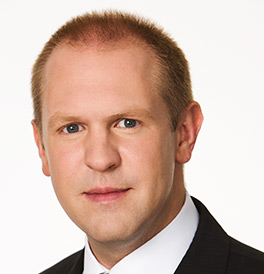 Graduated from the Faculty of Law, University of Zagreb and passed the Bar exam.
During his career he further improved in the field of finance: HANFA - passed the brokerage exam and investment adviser exam, ATTF Luxembourg - asset management certificate, IEDC Bled School of Management - General Managers Program, Ministry of Economy, Entrepreneurship and Crafts - Certificate in the field of public procurement (extended in 2021).
Since 2007 to 2014 he was employed by the credit institution Hypo-Alpe-Adria Bank d.d. (now Addiko Bank d.d.) in various positions
He is the founder and director of the Law Firm Kožul and Petrinović d.o.o. and thus continued to gain experience at the management level. The law firm is dedicated to providing consultancy and representation services to clients from banking, insurance, the energy sector and public law industry.
He was repeatedly engaged as the head of lawyers teams during company aquisitions managing infrastructure projects funded by EU funds.
Domagoj Karačić, Deputy president of the Supervisory Board
Associate Prof. Dr. Sc. Domagoj Karačić was born on December 19, 1976 in Osijek. He received his master's degree from the Faculty of Economics in Osijek in 2005, while in 2011 he received his Doctorate.
From 2000 to 2005, he worked in several private sector companies (trade, audit and entrepreneurship). In 2006 he started working as an assistant at the Department of Finance and Accounting at the Faculty of Economics in Osijek and in 2017 he became an associate professor at the Faculty of Economics in Osijek.
Hodling and teaching courses: "Public finances", "Local finances", "Administrative finances", "Management of public debt", "Compensatory management" and "Comparative tax systems".
He published 38 scientific papers either independently and co-authored, participated in several domestic and international conferences, published 3 teaching materials for students, co-authored 1 university textbook and is the editor of 1 scientific book.
He has been actively acting as a member of the Committee for Fiscal Policy of the Republic of Croatia since 2019, and since 2017 he has been an active member of the Committee for Financial Operations and Budget of the University of J.J.Strossmayer in Osijek. He is a member of the Association of Accountants and Financial Professionals (URFD) and is a member of the Scientific Society of Economists (ZDE).
Anita Zelić, member of the Supervisory Board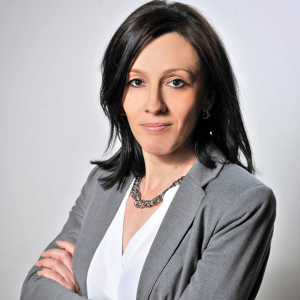 Holding a master's degree at the Postgraduate Study at the Faculty of Economics in Osijek, in her thesis she elaborated the importance of minimum banks' equity adequacy and the impact of Basel II application on small and medium-sized enterprises financing.
During the past 11 years, she has participated in the teaching process of several courses at several university and business academies and has mentored dozens of final and graduate papers. She is currently an external lecturer and holder of several courses (Finance; Basics of financial analysis and planning; Basics of corporate finance) at VERN University and lecturer at the Zagreb Business Academy, principles of economics and business finance courses, which he performs in English.
She focuses her scientific research focus on the modern challenges of the national economy, and has been an associate in the scientific research project "Economic Effects of Demographic Changes in the Republic of Croatia" at the Faculty of Economics, University of Rijeka for the past three years.
She regularly published economic columns and analytical business articles in the field of SME sector, banking and other financial institutions on web portals and in business journals.
She also spent part of her career in management positions in the financial sector, and is currently employed in the City of Zagreb as head of department in the City Office for social protection, health, war veterans and people with disabilities.
She is a doctoral student at the Doctoral Study of Economics at the University of Rijeka.